What We Do
Spring Training Sports was founded on the belief that the athletic field can serve as one of the best platforms for teaching and learning many of life's most important lessons. Teamwork, leadership,
respect for others, and maximized effort are a few crucial principles that guide everything we do on the field.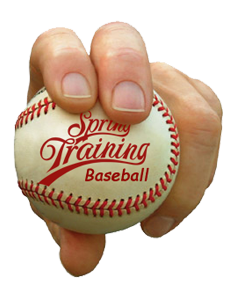 Our Programs for Boys and Girls ages 4-14:
Summer Baseball Camp
Summer Lacrosse Camp
Summer "All-Sports" Camp
Fall Baseball Leagues
Fall Lacrosse Leagues
Winter Skill Clinics
Winter Break Baseball Camp
Private Baseball and Lacrosse Lessons (year-round)
Pre-Season Skill Clinics
Spring Break Baseball Camp
Our Philosophy
Attitude and Effort:
All Spring Training students will learn to respect and honor the game in an environment where success is measured by effort and teamwork, not by winning and losing. Whether hitting home runs or striking out, scoring goals or starting the game on the bench, it is critical that all players learn to support teammates, honor the game, and maintain the same positive approach every time they step between the lines, regardless of short-term individual accomplishments or disappointments.
Leadership:
Players will be challenged to act like leaders by supporting and respecting everyone involved in each program: teammates, coaches, and umpires/officials alike. A player who encourages a struggling teammate or dives for a fly-ball even though the team is losing by 10 runs is often a more valuable asset to than the slugger who hits a homerun every time up at-bat. By encouraging players to "control what they can" (attitude, effort, hustle) Spring Training athletes are better prepared to deal with the highs and lows of such a difficult game like baseball.
Skill Development:
While the principles listed above are essential ingredients to becoming a complete player, Spring Training believes skill development is paramount. It is our belief that if players are taught the fundamentally correct way to approach the game's many different skills that they will experience greater success on the field and therefore play the game with more joy. No one relishes disappointment, so by developing successful players, we increase the likelihood that they will continue to enjoy competitive sports as they grow older. By participating in drills and competitions developed over a lifetime of playing and teaching the game at all levels (from Tee Ball to the Pros), our staff is committed to producing players with a firm grounding in the fundamentals.
Become a "Student of the Game":
All our students will be continually challenged to maximize his or her athletic potential while being encouraged to go above and beyond individual "comfort" levels. By learning new drills, techniques, and philosophies, we hope that all players will become "students of the game." It is for this reason that we encourage all our students to learn how to play many different positions so that ultimately when a coach asks them, "What position do you play?" they can answer, "All of them!"
For more information on positive coaching please visit www.positivecoach.org.