Summer Soccer Camp 2016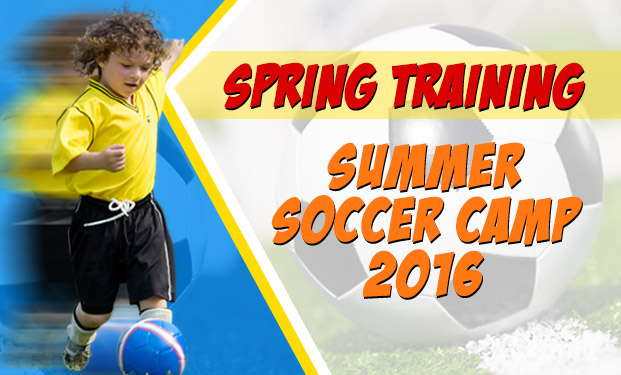 Join PV High Varsity Coach DJ Hill for 2 weeks of soccer skills, drills, and fun! Coach DJ, a graduate of PV High and former professional player, has quickly established himself as one of the top youth coaches in the area.  Bringing tons of positive energy, knowledge, and fun to the field, Coach DJ will help players improve their skills while they having a blast doing it.  See you on the pitch!
July 18 – 22, 9am – 12pm
Location: Hesse Park, RPV
Ages: 7-13 (players will be grouped by age and ability)
Tuition: $199 per week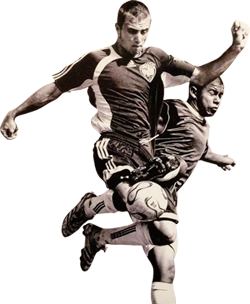 About Head Coach DJ Hill: DJ is a Palos Verdes local and former standout player at Palos Verdes HS.  He played soccer at UC Santa Cruz all 4 years of college before joining the LA Blues of the United Soccer League Pro Division in 2012.  DJ has years of experience coaching soccer both at the high school level and at camps at the youth level.  He is currently earning his California teaching credential so he can continue his love of working with kids both in the classroom and on the field. DJ brings a ton of enthusiasm to Spring Training and we're thrilled to have him as a Soccer Camp Director!
Typical Camp Day:
9am – 9:15: Introductions, daily safety talk, group stretch
9:15 – 10:00: Skill instruction and stations (dribbling, passing, trapping, shooting, etc)
10:00 – 10:15: Water and shade break
10:15 – 10:45: Competitions
10:45 – 10:55: Water and shade break
11:00 – 11:50: Live Games!
11:50 – 12pm: Wrap-up, awards, dismissal
Camp Philosophy:
Our goal is for all campers to have a fun and safe experience while focusing on team play and individual skill development. The camp will concentrate on dribbling, passing, shooting, trapping, team offensive and defensive play, and daily live games. It is our belief that young athletes can have loads of fun in a positive environment while also learning to the play the game from professionals. Attitude, effort, teamwork, leadership, and sportsmanship will be stressed throughout the week, while campers learn correct soccer fundamentals.
Attitude & Effort:
Your camper will learn to respect and honor the game in an environment where success is measured by effort and teamwork, and not by winning and losing.
Leadership:
Campers will be challenged to act like leaders by supporting and respecting everyone in camp: teammates, coaches, and referees alike.
Skill Development:
All participants will leave camp with a high level of understanding of proper technique in all areas of the game. By incorporating drills and competitions developed over a lifetime of playing and teaching the game, campers will gain a firm grounding in the fundamentals to build their soccer careers.
Become a "Student of the Game":
Every camper will be challenged to maximize his or her athletic potential while being encouraged to go above and beyond individual "comfort" levels. By learning new drills, techniques, and philosophies, we hope that all players will become "students of the game." It is for this reason that campers are encouraged to play many different positions during camp.